Booklets
Booklets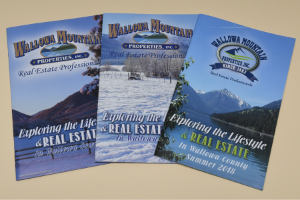 Booklets are used for everything from directories to programs.
We can produce booklets of virtually any size or design from conception to finished piece. We provide saddle-stitching (stapling), perfect binding, comb binding, and spiral binding as options to best fit your booklet's size and usage.
Contact Esprit today at (509) 586-7858, or by email at info@espritinc.net to explore the possibilities.