Annual Reports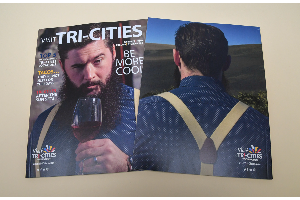 If there's any time to make sure your printing is perfect, it's your annual report, as no single piece says more about the professionalism of your business. To guarantee your report is designed and printed without a hitch, work with the pros. Our innovative design team and stringent quality assurance process ensures you receive stunning reports that are accurate and on time. Bring us your content, and get your report started today.
From one-sheet to bound multi-page reports and from one copy to thousands, your options are limitless. Perfect binding, saddle stitching, comb binding, spiral binding, we can help you choose the right specifications for your data and presentation.
Contact Esprit today at (509) 586-7858, or by email at info@espritinc.net to explore the possibilities.