Skip Novakovich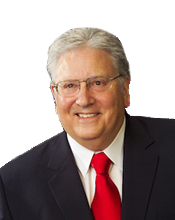 Our fearless leader
Skip has ink running through his veins with a heritage in the printing industry. Skip's attention to detail and commitment to excellence trickles down throughout the shop. Skip founded Esprit Graphic Communications in 1989 and continues to manage the day-to-day operations.
When he is not managing print jobs, working on Port of Kennewick matters or helping out a non-profit organization, Skip enjoys the power of his Dodge Challenger.
If you have a question, Skip has the answer. Feel free to contact him at 509.586.7858.